LA FINANCE
Recent and archived news stories on: Banks, Credit Unions, Mortgage Lending, SBA, Stocks/Bonds, Venture Capital, Wealth Management...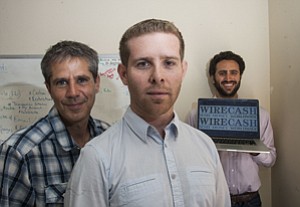 FINANCE: Startup hopes to spur remittance shops to jump online.
WireCash looks to help remittance shops get a line on the future by translating their business to the Internet.
April 24, 2015 4:51 p.m.
Share