LA TECHNOLOGY
Recent and archived news stories on: Alternative Energy, Automotive, Computing, Engineering, Internet, Nanotech, Software, Telecom, Wireless...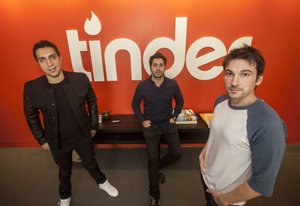 Internet: Tinder gets serious about moving beyond romance.
When it launched last year, Tinder Inc. was just another dating app trying to score at local college campuses. But since then, the West Hollywood startup has vaulted into the pop culture lexicon.
December 9, 2013 midnight
Share